Welp, Papa John said the N Word.
Yikes.
Is it weird that it didn't surprise me? Like I've never thought of Papa John as a racist or a racist looking dude but when I found out I was like "Sure. Checks out." Maybe it's just 2018 being a wild year. IHOP changed to IHOB then back to IHOP. Drake has a kid. Ariana Grande is marrying Pete Davidson. Nothing surprises me anymore.
Papa was in court the other day because he believes his ousting from the company isn't just because he said a racial slur, or because of the sexual harassment allegations, or because he's an ego maniac who demanded his face be on every pizza box and in every commercial of the company he founded…but because the current CEO of Papa John's (Stevie Richie) found out Papa was going to fire him so he conspired a mutiny. Makes sense to me!
To find out more, check out SavePapaJohns.com, A REAL WEBSITE, John Schnatter created to expose the truth behind the Board of Directors of Papa's dark sinister motives.
 But this leaves a massive hole in the hearts of Americans. Papa John wasn't a chain pizza store owner; he was a meme. His commercials were unintentionally hysterical. He was chilling with celebrities in every one. Peyton Manning stiff armed his wife so he could kiss Papa John first after he won the SuperBowl. It was an anomaly that human nature can't explain.
Lately Papa John's has tried embarrassingly hard to try to maintain trust in their brand. Just feel the intensity and seriousness of this PAPA JOHN'S commercial.
This should have "In the Arms of The Angel" in the background and Sarah McLaughlin begging them to adopt a medium pepperoni pizza today for just $8.99.
Sure there stocks are hurting and maybe people on twitter are talking about how disappointed they are in their lord and savior Papa John's fall from grace, but a commercial just being like "yeah we didn't like him either", would be way better than this which is just making it seem like a bigger issue than it already is.
Now that we know John Schnatter is, ya know, a racist dough boy, we gotta fill that void with a new figure. The commercials have insisted that "we are all Papa John's, all the franchisees and employees and customers" but I don't like that at all. No offense but like "Papa Lindsey's" doesn't sound too appetizing. We need a council to select the new Papa like the Cardinals select a new Pope, and when that white smoke rises from the brick oven pizza chimney, here's a few names I suggest could take over.
John Cena
You could even incorporate the "you can't see me" song? Maybe change it to "you can can cheese me" or something. Just spitballing here.
Jon Taffer
If any restaurant needs a rescue right now it's Papa John's. I think what they need is to do a commercial with the OG Papa John in the kitchen like making pizzas and just have Jon Taffer come in and scream at him "YOU SAID THE N WORD. IT DOESN'T MATTER HOW GOOD YOUR PIZZAS ARE: IF YOU SAY RACIAL SLURS NO ONE WILL BUY YOUR PIZZAS. YOU'RE A FOOL AND YOU RUINED YOUR BUSINESS. I'M TAKING OVER". Not only saying they condemn Papa John but also ushering in the new era of a white guy who has explicitly stated he thinks saying the N Word is bad.
John Legend
His wife, Crissy Teigen, would also be great for the brand because she thinks Pizza is Bae.
John Stamos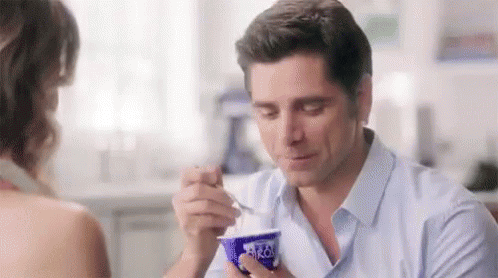 He's gotta be getting tired of yogurt.
Papa Lil' Jon's
Get you a spokesman who CAN say the N Word.
Popeye John's
Disney is buying Fox. AT&T is buying Time Warner. Who's to say Popeye's won't just cop Papa J's while the stock is plummeting? 
Also gives two new jingle options. "Love that Pizza from Popeye's!" or "Love that Chicken from Papa's!". 
Big Poppa John's
Your spokesman can't get in trouble if he's dead. Just change the logo to legendary rapper Biggie Smalls and call it a day.
Papa Lebron's
Just merge his Blaze Pizza chain and Papa's. He has the money.
That's about all the suggestions I've got, and it's safe to say all of them are already more famous than Papa John ever hoped he'd be. This country was built on Democracy, so this November (as long as you're registered), make sure to get out and vote for someone with more integrity than the Papa we made the mistake of electing last time.
P.S. Peyton Manning has definitely heard Papa John say the N-word before. That is confirmed. This one average nothing-special meeting he dropped it accidentally but you're telling me he's not slinging it left and right when talking to his number 1 spokesmen? No way. Peyton, your silence is DEAFENING on this matter.