Millions of women and thousands of men had their hearts shattered into little smithereens this weekend when Justin Bieber announced he was betrothed to model and niece of the voice of the Boss Baby, Hailey Baldwin. They're engaged after just a little while being back together. Does this sound familiar? Well it should, because social media lost their minds a few weeks ago when the same news came out about Ariana Grande who got engaged to Pete Davidson after both of them had just broken up with their significant others. AND on top of that, Chance the Rapper proposed to his girlfriend, Kirsten Corley, on the Fourth of July. What the hell is happening? The oldest person out of all 6 of these lovebirds is Chance and he is only TWENTY FIVE. I'm 22 and the last relationship I had ended in a car after 7th period let out junior year of high school, so how TF are all these people this sure of their love that they're ready to lock it down? I have no idea. Although excess amounts of publicity may have something to do with it? Pete Davidson's getting cast in movies and Ariana's album is being hyped up BIG TIME. I think Bieber said well, I want a piece of the action AND have the same manager as Ariana… so uhhh, hook a boy up. Bang bang. Chance is the only one that makes total sense, but it's also Chance (the absolute MAN) so of course it does.
Now look, we can sit on the outskirts of fame and be mad all these hot celebrities are marrying other hot celebrities and murdering that small glimmer of hope that we may marry our celebrity crushes (Ariana there's still time. Let it marinate a bit. I'm pretty funny too. Not SNL funny but like a 'you should follow my friend on Twitter' funny) OR we can kick back and imagine how unbelievably SICK these weddings are going to be. Young super stars from all facets of fame getting together for the best kind of party. Weddings are fun for regular normies like me. Lots of drinking with friends and family, dancing to absolute bangers from all different decades, witnessing the declaration of love between two people in a beautiful timeless ceremony? It's the best. Now imagine THESE GUYS weddings! Can't even do it because you know they're going to be too lit? Don't worry I, imagined for you. All 3 scenarios have their pros and cons though, and if in some crazy miracle you snagged yourself a Save-the-Date to one of these, whose would you choose?
Ariana Grande and Pete Davidson
This one at first glance is a very quick no from me dawg, but once you dig deeper you realize this could definitely be a good time. Let's dive in.
Ceremony: This is low key where Pete and Ariana are going to score the most points. It doesn't seem like either of them are religious, but it is obvious that they are both VERY romantic. So we won't be sitting through a 2 hour mass inside a stuffy cathedral, we're probably talking a 30 minute ceremony on the beach in Malibu or something. Sun is setting, champagne is being passed around, everyone's in casual white beach clothing no ties, no shoes, no problem. Everyone is basically on vacation. So despite Pete and Ariana being kind of a weird couple and that would mean their families might be a little awkward, it's hard to NOT make friends and have a good time on a sun-setting beach with a full glass of Prosecco in your hand.
The Guest List: As I mentioned before, family plays a part in this. I'm sure these two have very different families. Pete's is mostly from Staten Island and are very gritty New Yorkers, while Ariana is, well, a famous pop star who got her start as a teenager on Nickelodeon. So that may lead to some awkwardness as the reception begins. They are, however, massive celebrities with celebrity friends. Ariana is friends with hella Nickelodeon stars probably. Remember the crossover episode of Victorious and iCarly? Imagine seeing Gibby in the flesh tearing up the D-Floor at a wedding? It'd be miraculous. Not to mention her musical connections. Nicki Minaj is a for sure lock on going, she also dated Big Sean so I bet we'd get some other rappers through that. Overall some good popular musicians will be there, but the real treat will be Pete's celebrity guests. The guy is on Saturday. Night. Live. The most iconic comedy tv show of all time. He was discovered by Bill Hader, one of the top 5 performers of all time on SNL hands down, and I'm sure is also friends by now with their current cast which means guys like Kenan Thompson, Kyle Mooney, Kate McKinnon, and of course Cecily Strong, every young man who watches SNL's celebrity crush. Bumping into any SNL, SNL alum, or just a member of the comedy scene who knows Pete through stand-up would be awesome. Definitely a lot of laughs and a lot of fun.
The Reception: This is the part that I'm most shaky about for these two. I'm sure Pete and friends would give great speeches with funny anecdotes. I bet Ariana will bring very tasteful decor. And Pete being a stoner AND a comedian AND a New Yorker means the food will probably be comfort American food like pizza and burgers and chicken and I'm all here for that. But also it's definitely going to be a DJ'd wedding. I bet it would be a lot of rap, not a lot of oldies, and as much as I love Ariana I feel like these two are almost too in love where it'd be very emotional and a little too touchy feely PDA especially around a family that doesn't know each other too well. Not saying it wouldn't be fun but the reception/party aspect of this one would definitely be its downfall.
Overall, this wedding is going to be delightfully informal, made by the guest list, and just a tad bit awkward (before the alcohol makes everyone feel like family, of course). Ariana whatchu thinkin bout this thing?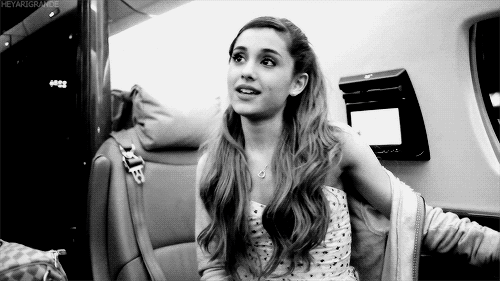 Just doing it for fun gonna see how it goes? Sounds about right.
Chance the Rapper and Kirsten Corley
This one is definitely going to be a classic wedding and a damn good time. A little more family-oriented, but a great time nonetheless.
Ceremony: We all know Chance is a self-titled Christian rapper and that God and religion has played a huge part in his life. I'm expecting a big beautiful church in the heart of Chicago (of course). Now this will be gorgeous and elegant I'm sure. Probably a big choir, some stained glass, family all dressed up, BUT this also means the ceremony will probably be an hour and a half long. The gospel choir is singing 7 minute songs with solos, the Priest is speaking slowly for emphasis and reading the longest passages known to man, Chance's kid and her friends will be crying and making baby interjections the whole time. It would be perfect for the couple but ROUGH for anyone who's just there for a good time (aka, me).
Guest List: Despite being a young rapper only in the game for a few years now, Chance has made some unbelievable friends you can be sure to see at the wedding. Not only has he collabed with artists like Lil Wayne, 2 Chainz, Future, Francis and the Lights, Donald Glover (aka Childish Gambino) and KANYE WEST, but he's also an extremely influential activist. He's boys with Barack Obama. Ever heard of him? Former MOST POWERFUL MAN IN AMERICA? You know for a fact Barry gets down at weddings too. I'd talk his ear off alone but then toss Kanye in the mix…wow. I'd go to a midwestern boys U11 Field Hockey tournament quarter finals match if it meant I got to ask Kanye one question, let alone get boozed up with him at a wedding. This guest list is top of the freaking line with celebs but even the families would be a good time famous people or not. Kirsten is the mother of Chance's daughter. They've known each other for (an appropriate) 3 years now, the families are familiar. Yeah, they had a baby together and STILL waited to get married (Pete and Ariana, again, there's time to call it off). You're also probably gonna have some kids at the wedding, which I love. There's always a big circle that forms around one little kid who's just got absurd dance moves but you cheer him on because it's funny. They're cute, they're fun and they get tired before the after party starts. It's a win win.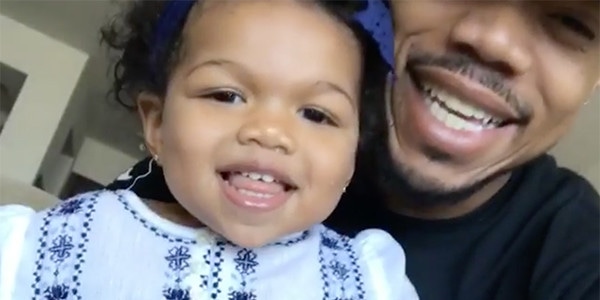 Reception: This reception would absolutely POP the frick OFF. I'm imagining it right now. Couple funny dance intros from the bridal party and groomsmen. Get a speech or two in there. They have their first dance to a lovely old song like "L-O-V-E" by Nat King Cole or something. Just classic. Everyone's in the feels. Then, uh-oh, what's this? ALL NIGHT BY CHANCE STARTS BUMPIN'. The whole crowd moves to the dance floor and starts absolutely getting after it. From there it's hit after hit. Old school funky disco music like Michael Jackson, Kool and the Gang, KC and the Sunshine Band, but also classic Jay-Z, Wayne, Kanye crowd pleasers, all the way till now where you got migos, Travis Scott, and, well, more Kanye going. It'd be unreal.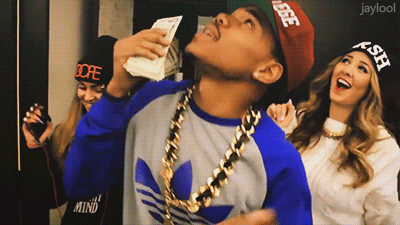 This wedding would go from 0 to 100 realllll quick. A slow emotional traditional ceremony, to a fun, banger filled, star-studded all night jam fest.
Justin Bieber & Hailey Baldwin
I don't know much about this relationship. Was much more invested Bieber and Selena, mostly because I was always waiting for Selena to get back on the market. And now thanks to Ms. Baldwin, I don't gotta worry about this Justin guy's competition (not that I was worried in the first place.)
Ceremony: I think we're gonna get a pretty standard wedding ceremony with these two if I'm being honest. I know Bieber is very religious but I can't see anyone related to Alec Baldwin being over-zealous. I have a feeling it's going to be at a nice elegant church somewhere in like Beverly Hills where rich, white, blond people live and it's going to be an average length. Hit all the vows and Christian traditions then get out of there. I also feel like Bieber and Hailey's friends aren't the most mature? I mean the two look and dress like they follow My Chemical Romance around the country and have kept their careers alive by pandering to people on social media. The ceremony won't last more than 15 minutes until Bella Hadid starts a "Wedding Day Make-Up Tutorial" on Instagram Live while a priest is legitimately binding two people to each other for the rest of their lives.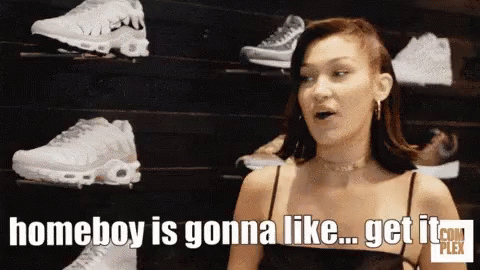 Guest List: We're gonna have some good ones here. Mostly in the looks department. Hailey's going to bring her model friends. I'm talking the Jenners, I'm talking the Hadid's, I'm talking Victoria's Secret and SI Swimsuit models. It's going to be a night 7th grade boys have dreamt about since google image searching "Megan Fox hot" on their iPod Touch. It's the night to shoot your shot so leave your plus one at home for sure.
On the other hand, Bieber's got a bunch of awesome celebrity connections. He's been in the business so long he's definitely got a ton of cool celebrity friends. Usher's gonna be there (as Justin's dad obviously), Floyd Mayweather (hysterical, but scary), and of course his DJ buddies Diplo and Skrillex. And this is where the fun comes in.
Reception: A 21 year old Instagram model and a 24 year old international male pop star are getting married and you think the reception won't just be Coachella 2? Of course it will be. Skrillex and Diplo are gonna be there headlining, they're gonna be bringing all their EDM friends, there's gonna be 7 hours of beats dropping and pills popping. The alcohol will be top of the line, and the drugs will be designer. Even if you don't do drugs, these little degenerates are gonna be slipping molly into the juice boxes for the kids. Gonna have Stormi Jenner rolling face front row sweating her ass off to some Tiesto. This thing will legit go until the cops are called. Look, as I said before, I'm all for the celebration of love and the holy matrimony and stuff but this would be like a more exclusive, more lit, Gov Ball, and even if I don't see Bieber or Hailey once, there's a chance I'd be listening to a live Zedd set while sandwiched inbetween Emily Ratjakowski and Calvin Harris. It'd be unbelievable.
This wedding might be a little much for the faint of heart, but for a young guy who grew up idolizing some of these guys best friends, this is a CAN NOT MISS.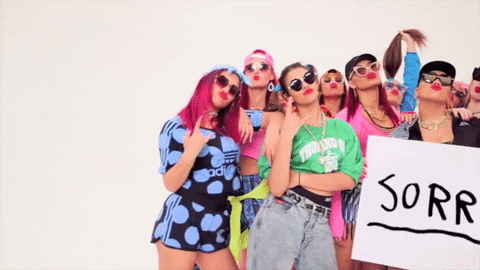 There you have it folks. No doubt all 3 of these would be a good time, all for their own unique crazy reasons, but which one are you RSVP-ing for? The comedic legends on the beach, the family friendly feel-good fest, or the no-need-for-a-backstage-pass model infested rage sesh. Let me know, and let me know if I missed anything in my analysis.
To all of the couples, good luck in love you crazy kids.
You keep me young.