It's Mid-July. We're well into the swing of weekends at the beach, day-drinking, windows-down car rides, and backyard barbecues. Normally, there's one song you can play in all these situations that gets the people GOING; a song that makes you feel good, a song everyone knows the words to, a song that is fresh and new: a Song…of the Summer.
Last year I remember there were huge debates over what the song of the summer was. "Feels" by Calvin Harris was a funky beach banger. "Unforgettable" brought those tropical island summer vibes. "I'm the One" had the hottest artists at the time all in one poppy bopper. And of course "Despacito" became the song everyone was singing despite not knowing any of the actual words. But this year, what is it? What is the 2018 Song of the Summer?
I'd like to preface this by saying there has been great music this summer. From all the Kanye-produced albums, to Jay-Z and Beyonce's collab album, to half of Drake's album…but it's not song of the summer material.
What makes the Song of the Summer, the Song of the Summer? You ask?
Fun. This is the most important one. If you can't get past this first criteria it simply can't be the song of the summer. The summer is about it being nice out, hitting the beach, soaking up the sun, and not thinking about anything serious. The song of the summer brings people together in happiness. If it's too emotional or serious, it's OUT.

Popular. The Song of the Summer can't be some small indie hit played on a ukulele by your favorite hipster. It has to be a song everyone knows. It's being played on the Top 40 radio stations and when it does everyone knows the words. Your mom, your grandma, your 6 year old neighbor, your professors,  the guy who makes your coffee at Dunkin', this song has to be EVERYWHERE. Which is why it's tough to even ask if we have one, you should almost implicity just know if it was truly the SOTS.

Peak Popularity in EARLY Summer. This one is where I think I will get the most backlash. The song of the summer can't be popping off in March or April. This is where I have a problem with Nice for What, for example. I love that song SO MUCH. It's easily my favorite song of the year. But I've been listening to it non-stop since it came out April 6th, 2018. I won't think of the summer when I think of it, I'll think of the Spring semester of college. The Song of the Spring, if you will. But now, although I and so many are still listening, it's waning out.
Now that we're all on the same page, these are the few I can see people calling contenders, but none truly fit all the requirements.
"In My Feelings" -Drake. I want to get this one out of the way first, this is DEFINITELY not the song of the summer, for many reasons, but I think a lot of people will argue it is. 1.) It's not fun. The videos on instagram and twitter of people dancing are fun, but the song itself is emotional and not energizing at all. 2.) It came out way too late. Late June can't be the song of the summer. It missed a whole month of premium summertime action. DISQUALIFIED.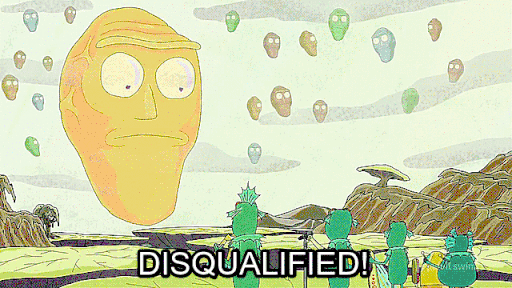 "Jackie Chan" -Tiesto & Dzeko feat. Post Malone & Preme. I really like this song. It's got a fun catchy, easy-to-remember chorus. It came out later in May so it's recent and relevant. But if I'm being honest…it doesn't have SOTS popularity. I'm not hearing people request it when we hang out, I'm not seeing it on social media, and I am 100% sure my grandma doesn't know it. WIth that being said, as much as I would've liked this to be the song of the summer, it's confirmed not.
"Better Not" -Louis the Child. God, I wanted this to be the song of the summer SO BAD…but it came out a bit too early. If this dropped in June people would be BUMPING it all summer. It has the perfect makings of a spicy seasonal jam. I loved having this song in the best month of maybe my entire life (April 2018, YEAH I HAVENT MOVED ON YET OK), but wow having this song as my summer go-to party starter would've been perfect.
"Better Now" -Post Malone. NOT FUN ENOUGH. It's just not. Good song, great album, but too early and not fun enough. As much as I enjoyed Beerbongs and Bentleys, I can't see any other track off that being a contender either.
"New Light" -John Mayer. I absolutely love this song. It's easy-going, catchy, great video, and just an all around pleasant song. That being said, it's neither popular enough, or a banger enough. A song like this just can't be the song of the summer because of it's mellowness, but that won't stop me from playing it whenever possible this summer.
"I Like It" -Cardi B, Bad Bunny, & J Balvin. This one hits the fun mark, it's definitely popular, but it's still been around for a long time. Like "Nice for What", I've been listening to this since April. It also isn't really too much of a "singalong" because there's so much fast rapping (some of which is in Spanish, and not even like 'I can make it sound like I know the words to Despacito' Spanish). This is probably the closest we'll get to a SOTS, however, just because of Cardi being the biggest 2018 icon so far.
Those are the only ones I can think of off the top of my head, did I completely miss the ACTUAL Song of the Summer? Do you have a favorite song of the summer from years ago? Is there a go-to song that reminds you of summer no matter what time of year? Let me know, but in the meantime, I'll leave you with the song of every summer since 1982.