DJ Gold-Man $tacks in the house!
His name is David Solomon and he goes by "DJ D-Sol"…Strikingly similar to other horrible fake DJ personality "DJ Diesel" (aka Shaquille O'Neil). I love that video above too because they just play generic background electronic music and don't have any audio from actual sets because he's definitely trash. Look buddy, if you're the CEO of one of the most well-known banks in America, you're not a DJ.  Maybe that one time at your 4th wedding the DJ said "hey let's get the groom up here!" and you got up played "Don't Stop Believin'" and everyone sang along. Maybe that's what happened. But you don't have time to be a DJ. Even part-time. I call myself "djchickenparm" ironically because I get on the aux whenever I can but I am at the entriest of entry level jobs and I can barely find time to write a blog about an old white dude being a disc jockey. I doubt the man in charge of Goldman Freaking Sachs has time to do a 2 hour sets in Miami.
This is a guy who made enough money to buy a sick turntable but also found a way to buy his way into performing at clubs. He definitely is like "hey I'm a DJ. Will you pay me to play at your nightclub?" and the owner's like "um, no?" and then he's like "Looks like I'm gonna have to foreclose your business then". And next thing you know DJ EmbezzleMINT is up there playing Macklemore.
If you think this guy is cool for doing this, you're just wrong. Half of DJ-ing is just the look. There's a reason why Marshmello wears afreaking lampshade over his head when he performs, it's because he's just a regular vanilla standard nothing-special-looking white dude.
Marshmello legit looks like a stick figure white kid came to life. Now let's check out David Solomon.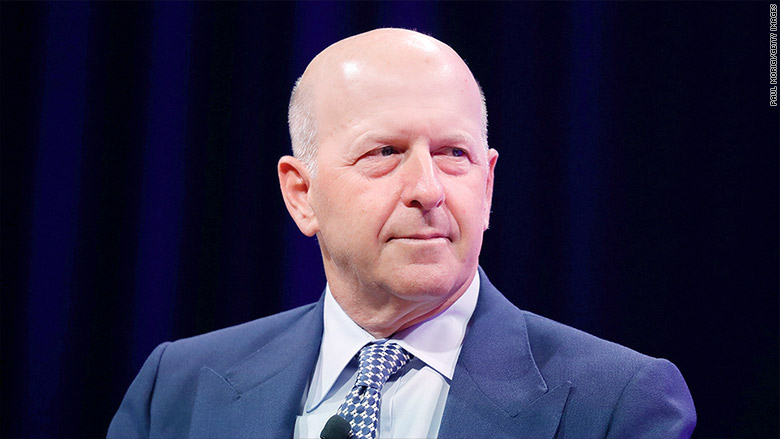 You see this guy in the club behind the boards in his brooks brothers slacks, white button down shirt, and strobe lights hitting his bald head like a disco ball and you're telling me you're hyped up? No way. This guy's gotta pop a viagra to get a natural bodily function to work you think he's gonna be able to get an entire crowd of people excited? I wouldn't be surprised if those headphones are just disguised hearing aids. This man looks like he still calls EDM "techno".
What it comes down to is… if I wanted to see an old person fondle around with musical technology aimlessly I'd give my Nana an iPad and open up GarageBand,
and I can see that without paying a cover charge.