The Era of Disco in the United States was a beautiful time. We had light up dance floors, sequence jumpsuits, TV shows like "Soul Train" popped off even though it was just an hour of people dancing like they do at weddings after 3 glasses of champagne…I'm all in on it.
This kind of music rules. It's all feel good catchy euphoria that blocks out any negative thoughts about annoying things like "the commute to work" or "having to get out of bed and put on pants".
This kind of music isn't completely absent in today's world. We have some future funk artists who are trying to put a new spin on disco (including my favorite, Yung Bae, who I wrote about a while back), and you've also got a lot of EDM artists who take certain disco elements (like Galantis for example) but it is still very heavily "electronic-bass lets pop molly at coachella" dance music. But what if I told you there was a way to get the disco you know and love but just amplified by 5000? What if I told you there's a new generation of artists bringing the funk into 2019? Folks, I give you….Extended. Disco. Edits.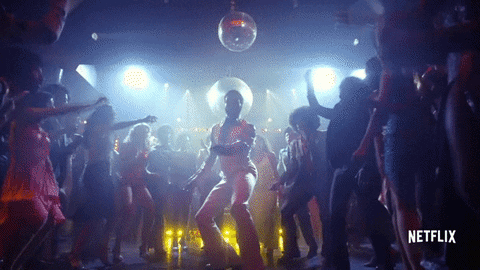 Artists make edits and flips and remixes all the time. They like a song and appreciate it but think they could add some extra sound to it to make a cool new track all on it's own. What I think constitutes the best "remix" is taking a song that is already pretty good and then just adding a little touch of flavor to make it POP. And that's what these extended disco edits are.
These DJs and editors take the best disco hits, but then extend them by adding longer drum intros, more orchestra instrumental breaks, repeated choruses, and a funkier bass lines until the song is almost twice as long and a roller coaster of fun. I think my favorite artist and master of this genre is "Reflex", check out some his stuff.
Normally I'm just listening to these songs 3 times in a row but now? I can listen to "Ain't No Stopping Us Now" as a NINE MINUTE SINGULAR SONG? I could not be more in. The best part about these too is that you press play on one and then youtube just keeps recommending you more and more until you dive into like 3 hours of grooviness. If you do fall down one of those holes, you may run into a song from "Dmitri from Paris" who adds funk to both old songs like "I Want You Back"
and he gave Diana Ross (who performed her own tribute and wished herself a happy birthday at the Grammy's 5 weeks in advance) a flip on her banger "The Boss"
But he also shows his stuff on modern hits like one of the most under-appreciated songs of the past 5 years "Kill the Lights".
The guy's got a knack for introducing a new way to listen to and enjoy already awesome songs.
Basically if you want to find any of these, just search the name of any disco song you like and add "extended disco edit" on the end and your bound to find something. That's how I found this one posted by "Funky Beat Addiction TV (I love this name so much)" for Oliver Cheatham's "Get Down Saturday Night"
You may remember this song from this iconic seen from the movie Ex Machina.
And here's a few more to keep your groove going that I've dug up from the depths of Youtube.
Hope these get you in the mood to have a fun(ky) weekend. Oh, and don't worry about enjoying the Michael Jackson songs now that he's BIG TIME cancelled, these guys definitely remix his stuff without permission and that pedo isn't seeing any cash off these listens so exploit his music for your own pleasure all you want.
Sorry to end on that note….but Happy Friday!